Can Solar Lights Electrocute You?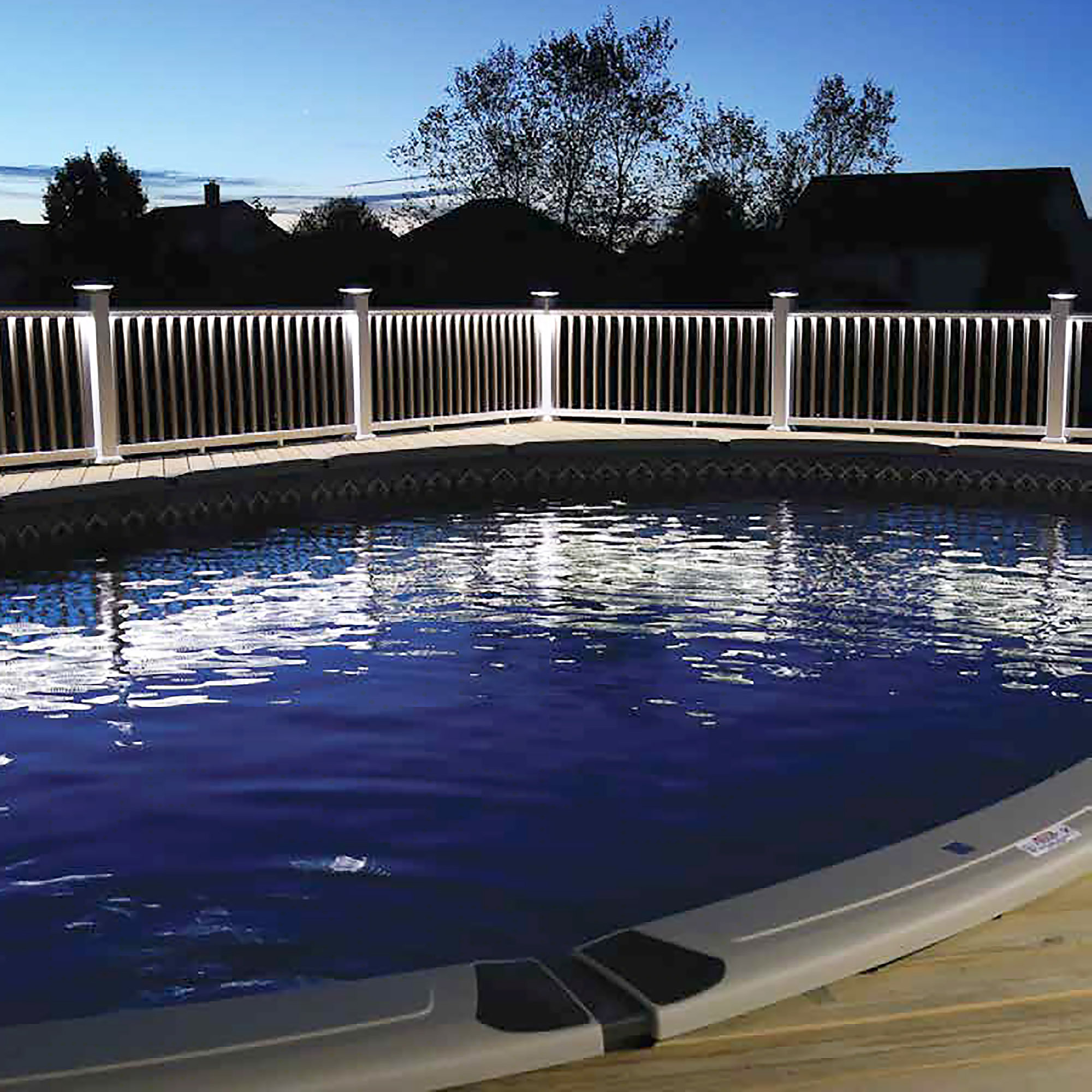 When installing any type of light, it is important to exercise caution to protect yourself against electrocution or other possible injuries. Installing solar lights on your deck, patio, pool fence, or other outdoor spaces is no different. While there is little to no risk of being electrocuted by solar lights, it is still recommended to practice safe installation practices when installing.
Safely Installing Solar Post Caps
Before you begin installing your solar lights, be sure to fully inspect them. During this inspection, be sure to look for any exposed wiring or signs of damage. If any wiring is exposed, do not try to install the lights and immediately replace them. If the lights are in good condition, be sure your hands are fully dry or covered in some work gloves. You can then proceed to install the solar post cap onto your fence, deck, or patio posts. For more information on how to properly install a solar post cap, please read this article.
Solar Post Caps Design
It is highly unlikely to be shocked or electrocuted by a solar post cap because of its design. For one, solar post caps are often weatherproof, meaning that the cap and all the internal wiring have been properly insulated to prevent water from getting in, which could trigger an electric shock. Along with that, solar post caps often use LED lights that do not require a lot of power to operate. Due to this, even if water were exposed to the wiring of the light, the electric current would not be strong enough to harm the person handling the light, though it is possible the person would receive a small shock.
What If My Solar Light Falls Into A Pool Or Hot Tub
If your solar light was to accidentally fall into some type of area of water like a pool or hot tub, it is important not to panic. During this situation, carefully have everyone exit the pool or hot tub, then carefully retrieve the solar post cap using a nonconductive pole, like a wooden broom or a plastic pool net, to fish the light out. Once the solar light has been removed, let it fully dry before checking the wiring and reinstalling it back onto your fence or deck post.
Exercise Regular Maintenance
The beauty of having solar post caps is that they do not require a lot of upkeep. However, to ensure the light's longevity as well as the safety of yourself and others, it is important to keep up with regular maintenance for your solar lights. To keep your solar lights in the best shape, ensure they properly fit the posts you installed them on. This will prevent the caps from frequently falling off and being damaged. Also, periodically check your solar post caps for signs of wear and tear. At the first sign of a crack, exposed wiring, or other damage, remove and replace the post cap.