Do Solar And Lighted Post Caps Have To Be Stored Away In The Winter?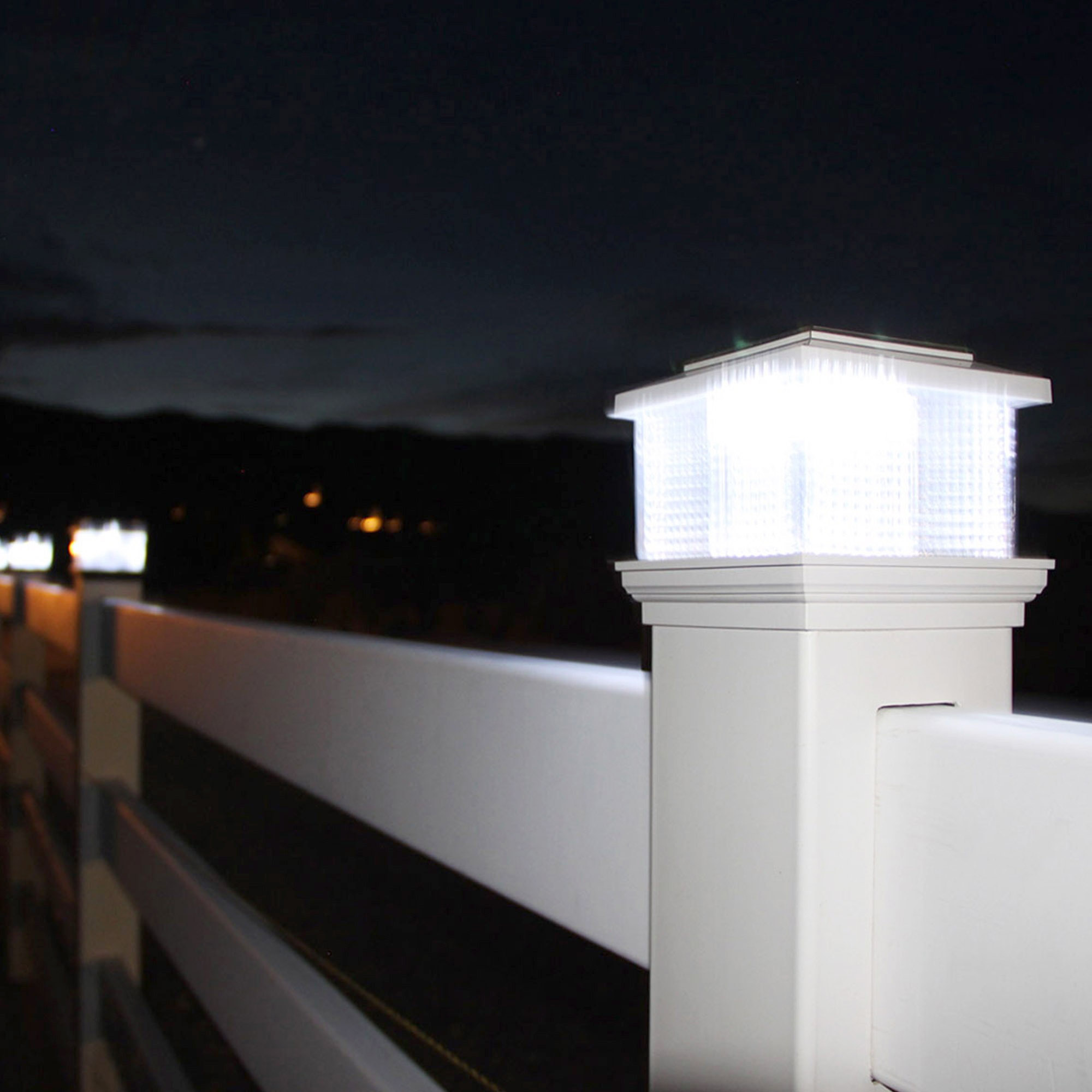 Properly caring for your solar and low voltage post caps ensure the longevity of their usage to illuminate your outdoor space. Though these high-quality lighted post caps are mostly self-sufficient, they do require occasional maintenance to keep them functioning at their highest level. Think of this maintenance as cleaning your outdoor furniture, deck, or patio areas. We even suggest that when you care for these areas you also include your outdoor post caps lights into the task to make it a seamless process.

During this cleaning process, simply wipe your lighted post caps down with a microfiber towel and a nonabrasive cleaning solution, like glass cleaners. Occasionally cleaning your lighted post caps is especially beneficial to solar post caps as keeping the solar panel free of dirt and debris will allow it to effectively charge during the day. As mentioned above, this does not have to be a continuous process but instead can be done once or twice during the spring and summer months.
When the weather begins to turn it is time to think about storing your outdoor items away for the winter. Similar to your other outdoor items like furniture and water structures, it is important to store away or prep the items for the cold winter months. This will all depend on where you live. If located in a part of the country that does not experience snowy conditions during the winter, then it could be ok to leave your lighted post caps out all year round. However, those who live in places that do get large amounts of snow or cold weather should consider storing away their solar and low-voltage post caps until the warmer weather returns.


Placing your lighted post caps into storage for the winter is just a precaution to prevent them from being damaged during the cold months as well as preserving them for long-lasting use. As well as the snow and ice during the winter will greatly hinder the lighted post cap's ability to function, especially the solar post caps, due to the lack of direct sunlight and the solar panel being covered.


When putting your lighted post caps away for the winter we suggest that the batteries be fully charged before storing them. This will ensure an easy reinstallation process come the spring. Then place the post caps in a dry and warm location.
For more helpful tips on how to care for and use your solar, low voltage, and other outdoor accessories please visit our other articles.
Other Articles