Low-Voltage Vinyl Fence Post Lights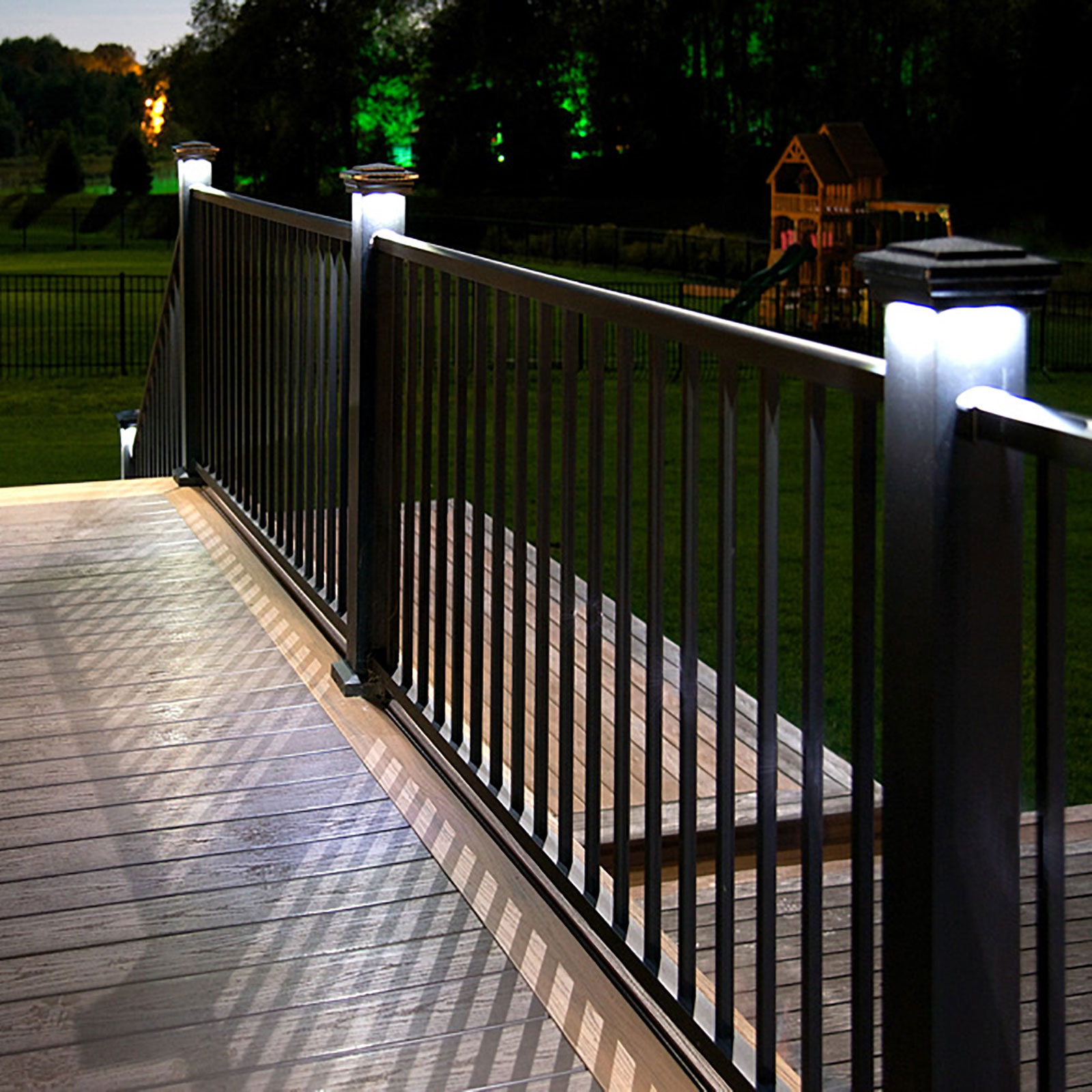 When searching for lights for your vinyl fence post caps, you may struggle to find something you genuinely like. Thankfully, LMT creates solar post caps with various styles and colors, so you can always choose the proper selection for your vinyl fence. If you are still determining what a low-voltage vinyl fence post light is, this summarizes what you are ordering.
What Is A Low-Voltage Post Cap?
A low-voltage vinyl fence post cap light is a simple way to add more lighting around the surrounding area of your vinyl fence. Since these post caps are available in many sizes, they will likely fit your post. Low-voltage post caps are extremely energy efficient and will add sophistication to your backyard setup. Post caps enhance the lighting of your outdoor space and add safety for those large family and friends events on your patio.
Can You Time Lighting With Low-Voltage Post Caps?
You can control your lighting setup with low-voltage post caps. The 50 Wall smart power supply allows you to change your lights using Bluetooth from your phone. An included timer also ensures your lights turn on and off at a certain time. No longer will you need to worry about leaving the lights on all night and disturbing close neighbors. A photo eye attached to the unit lets you teach your lights when to turn on and off based on the lighting conditions outside.
What Are Some Other Benefits Of Low-Voltage Post Caps?
And to top it off, these are some other reasons low-voltage post caps might benefit you:
Great For Cloudy Areas That Can Not Use Solar Post Caps
Easy-To-Install
Uses Low-Voltage Outlet
No Electrician Required
---
Ready to learn more about low-voltage vinyl fence post lights? Browse our selection: