Outdoor Bistro Lights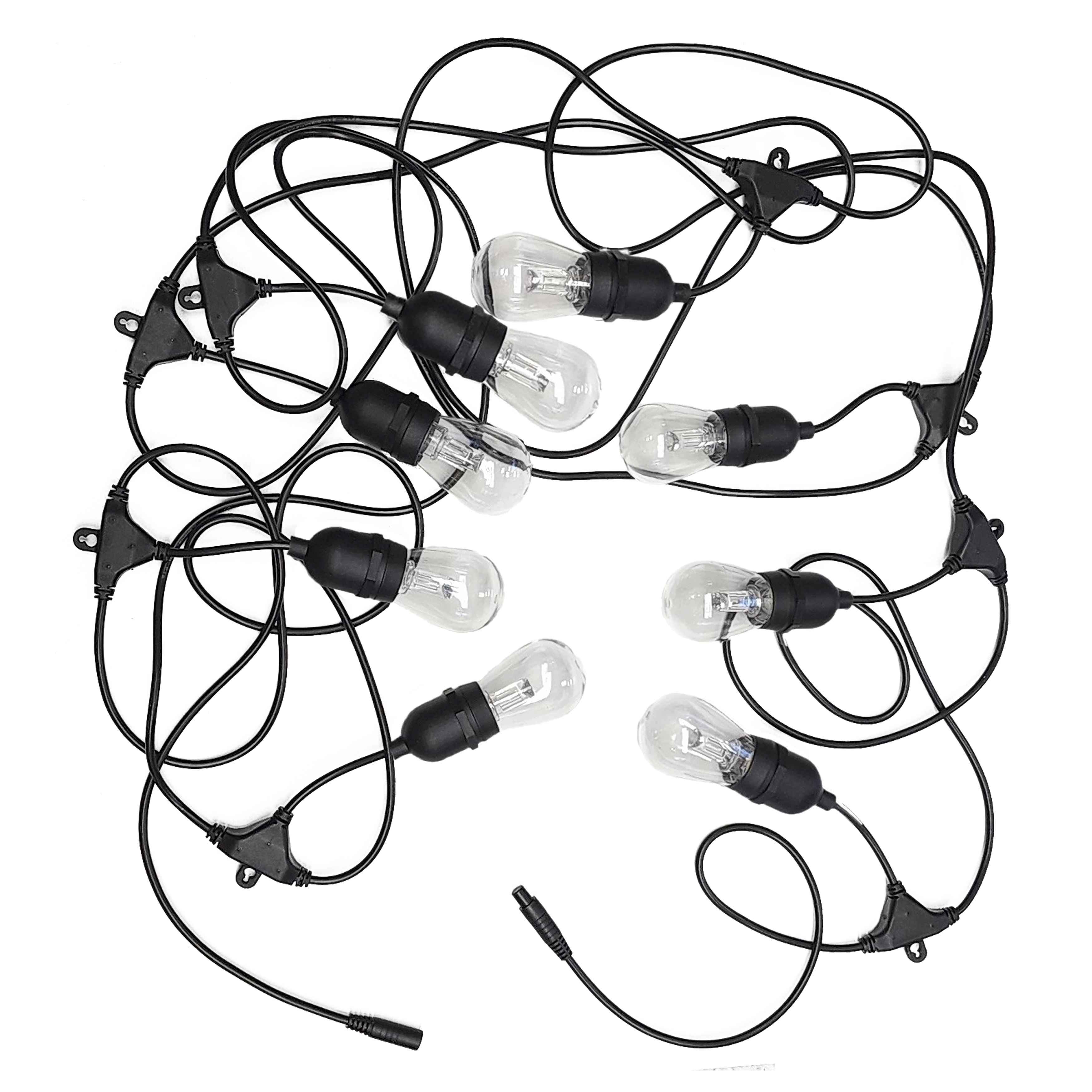 Spruce up your outdoor space without breaking the bank or spending countless hours setting something up. With our affordable bistro lights, you will be able to elevate your outdoor area at an affordable price in no time at all.
In the last few years bistro lights have been a trendy option among homeowners and renters looking to light up their patios, decks, front porches, or docks. These convenient string lights allow you to illuminate a space effectively and elegantly without the need for a bulky setup. With their lightweight design, these bistro lights can be installed almost anywhere you would like. Then when summer is over or you are moving to a new home, the lights can be easily rolled up and stored until the next time you need them.
Our bistro lights are offered in both cool white and warm white options to best meet your aesthetic needs. These lights come in a 24" long string with 8 shatter-resistant LED bulbs so you will not have to worry about them constantly breaking when you are setting them up or storing them for the season. If looking to light a larger area these bistro lights can be daisy-chained together as long as the total power consumption does not exceed the used power supply.
Turn your outdated patio or deck area into a trendy Pinterest oasis with the simple addition of our bistro lights today. Our helpful sales representatives are always available to help with troubleshooting, product selection, or any other additional questions.
---
Contact Us Now