Three Easy Steps To Light Up Your Deck Year-Round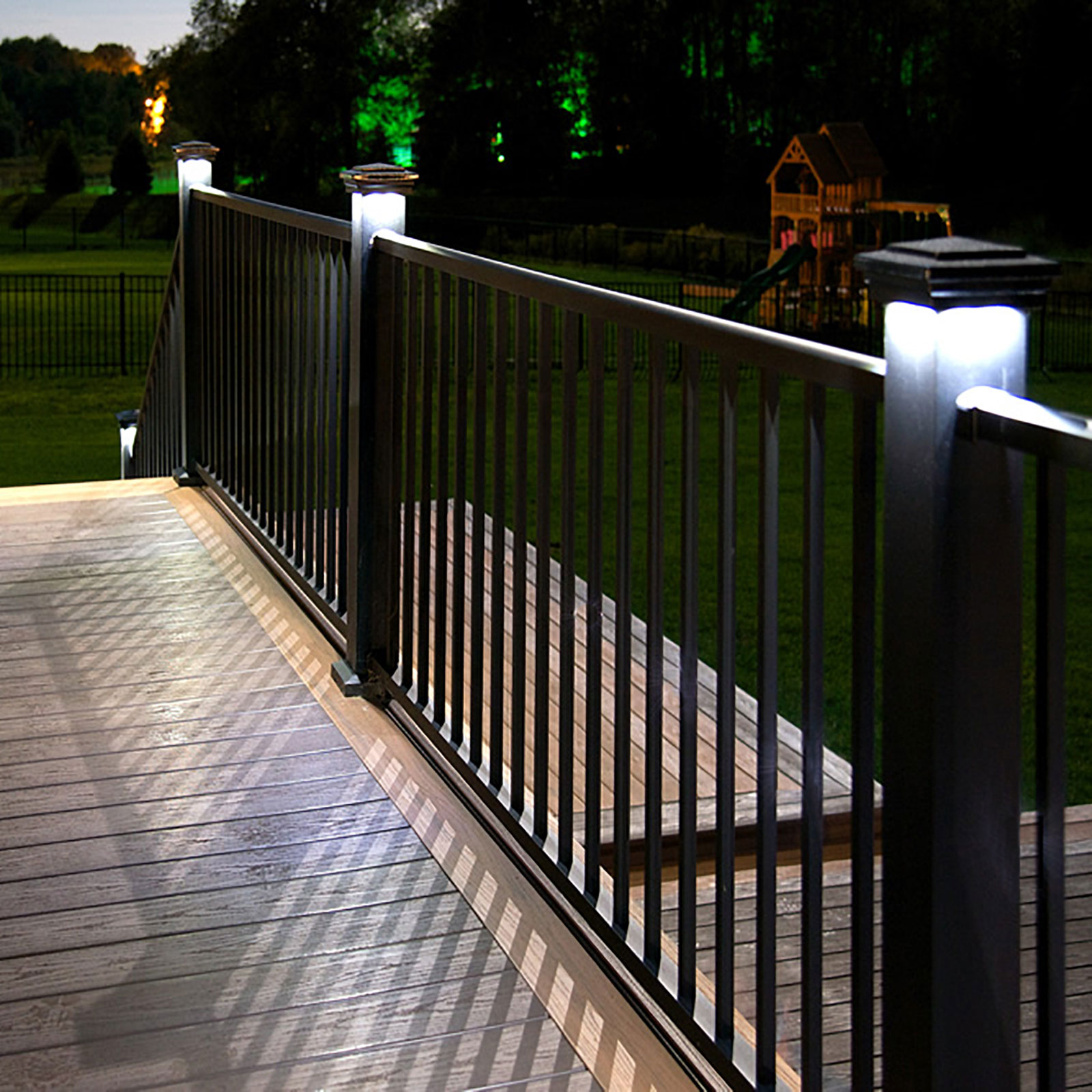 Nowadays, more homeowners want to utilize their outdoor space at every opportunity. With more people preferring to host parties in the evening on decks and patios, adding low-voltage and solar lighting to a space is an environmentally friendly way to enhance the design of your backyard and give clear visibility to family and friends. And with solar lights, you can be reassured that your electric bill will go down.
If you need help planning, installing, and adding solar lights to your outdoor living space, here are some tips to get you started.
1. Consider Your Design and Atmosphere
Before purchasing any solar light or low voltage options, consider the best lighting for your space. Are you trying to illuminate stairs or a fountain? Then, you may need a stair or side light. If you require light for the top of a vinyl fence, post-cap lights, either solar or low voltage, are the best option. Post cap lights are available in multiple colors and designs to suit any fence configuration.
However, not only is the light shape an important consideration, but another choice you must make is how bright you would like your light. Two options are available: Warm (3,000 Kelvin) or Bright White (5,000 Kelvin). Warm light is similar to natural indoor light -- such as light used in a living room. On the other hand, bright white is much more dramatic and is seen in hospitals or other places where every detail is urgent.
2. How To Add Lights To Your Deck
Once you have purchased your low-voltage lighting, remember you will also need the power supply, low voltage post cap lights, and necessary accessories. Another step you can't skip over is ensuring low-voltage lighting is approved in your area. Check local electric codes before placing any lights in your backyard.
You'll also need a converter to change alternating current (AC), usually found in most homes, to low-voltage direct current (DC). LMT has power supply converters that come with a photo eye and Bluetooth. Some can even be controlled with your smartphone!
To Install a Low Voltage Light:
Connect The Power Supply
Place The Harness and Splitters Together
Install The Low Voltage Post Cap and Accessory Lights
When completing a project, remember to map the exact locations where you would like to place your lights. Always use the right amount of harnesses and splitters, and your project will be a success!
3. Determine Which Option Is Right For You
Solar lights can illuminate landscape features, fencing, and gates. These lights conserve energy and are a useful option when electricity is unavailable. Many styles and options are available when selecting solar post caps. As long as your solar lights have direct access to the sun, you won't need to worry anymore about supplying power to your outdoor space. These lights take in the energy from the sun in daylight and then automatically turn on when darkness settles across your yard.
Using Low Voltage Lighting and Solar Lighting for Post Caps
Both options offer low-cost and energy-efficient solutions, but solar post caps are best for areas that do not have access to a steady power supply. If you live in a cloudy climate and rarely access the sun, low-voltage lighting may be the superior option.
If you are a contractor, low voltage and solar lighting help showcase your hard work and give your clients further appreciation for your fencing, landscaping, or any other skills.
---
Want to see all the solar and low voltage post cap options available? Please view our selection below.